Creating a design system for the Technology Agency of the Czech Republic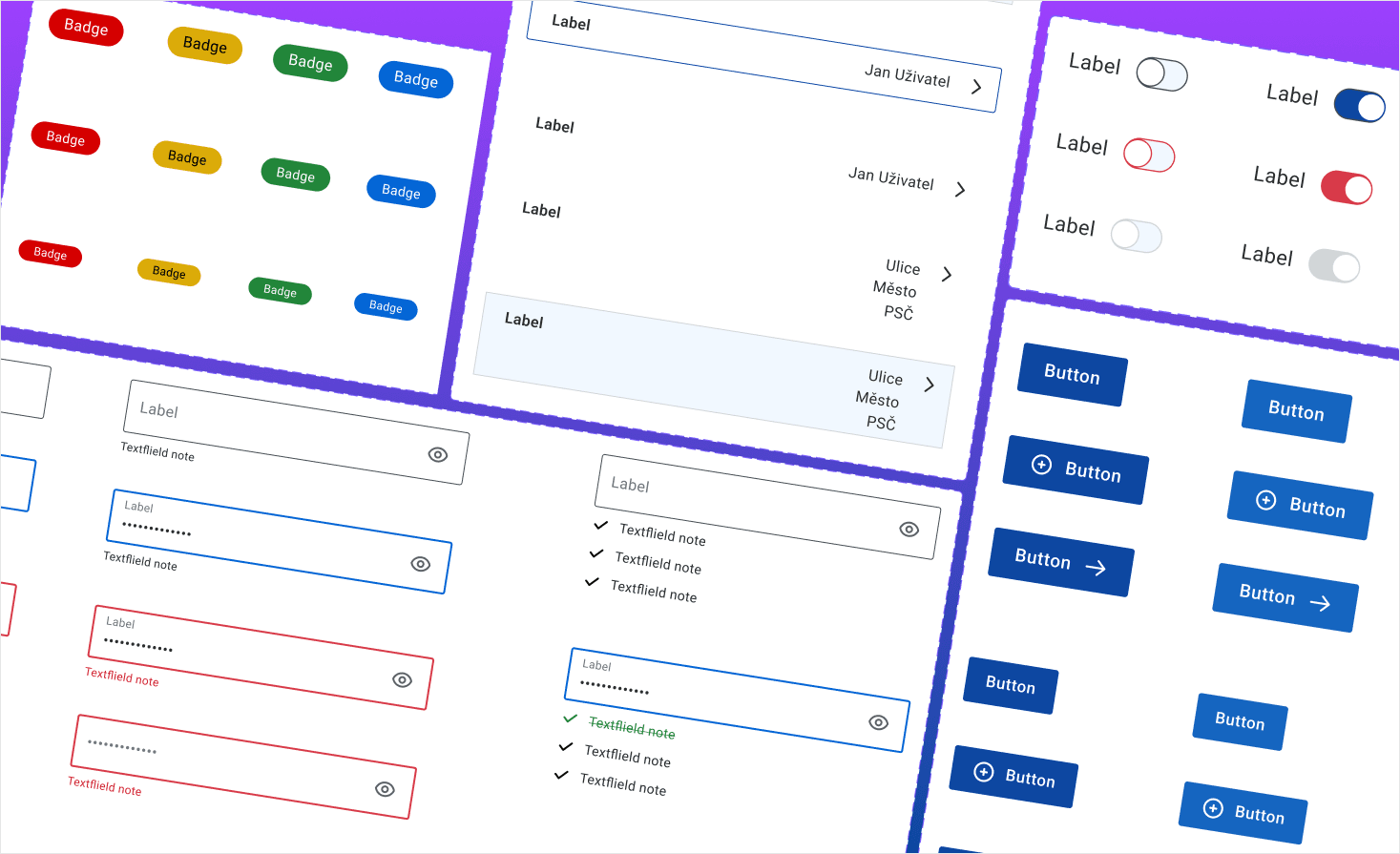 Project overview
Technology Agency of the Czech Republic (TA CR) is a government agency providing financial support to science projects in the Czech Republic. TA CR decided to develop a new information system that would replace existing ones and needed a design system that would unify UX/UI and serve as a shared design library for developers.
I worked on this project as a subcontractor for Fnxio, a software development company. Together with FNXio, we won the public tender for this project.
Project duration
December 2021 - February 2022
The challenge
The new system for TA CR is being developed by several contractors and suppliers. There is a risk that without a shared design system each developer will approach the UX/UI differently, and create its own design components and patterns, thus worsening the usability.
The goal
Deliver a design system and UI kit in Figma that would define UX/UI design for the new system, address accessibility, and recommend non-functional requirements and methodology for using UX design principles in TA CR.
My role
UX/UI designer and consultant responsible for all deliverables.
What I did
I started with the research and collected and reviewed all existing materials regarding current users and their expectations, internal TA CR goals, and requirements.
Based on the research and industry best practices I established design directions including principles, values, and rules for accessibility.
After I set design directions I made a list of styles and components that shall be part of the UI Kit.
Created styles – set typography, colors, grids, layouts, and breakpoints.
Designed 100+ components for key UI elements - navigation, buttons, rows, input fields, tables, etc.
Created two interactive prototypes for registration and login using the UI Kit.
Conducted user testing sessions to verify the proposed UI design works.
Prepared materials for handover – UI Kit in Figma, Document with design principles and non-functional requirements.
Modified the Lean UX methodology for TA CR and created basic templates for conducting UX research. Since TA CR is using Google Workspace I created these templates as Google Docs so they can be used and shared across TA CR.
Conducted training for the internal team.
Provided on-demand UX consultations.
The result
I delivered a comprehensive design system – DISTA – that can serve as a basis for the development of the new TA CR system. The handover to TA CR was done the way the internal team learned the basics of UX design and got materials for conducting basic UX research on their own for continuous development of the new system.